Cloudia-Andon
Want to easily make out production capability and performance of each main equipment?
Want to know real-time progress status and immediately take measures if it's behind schedule?
Want to grasp easily and accurately how long non-operation hours they have and why?
Want to prevent minor suspensions of equipments from worsening to major suspensions?
Want to make daily and monthly reports with less work?
Want to improve the un-reasonable, wastage and irregularity of operators?

All-in-one Andon Package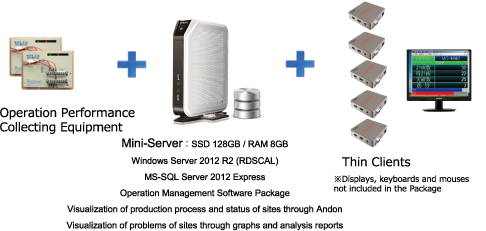 Features of Andon Package Products

CloudiaX-Andon system diagram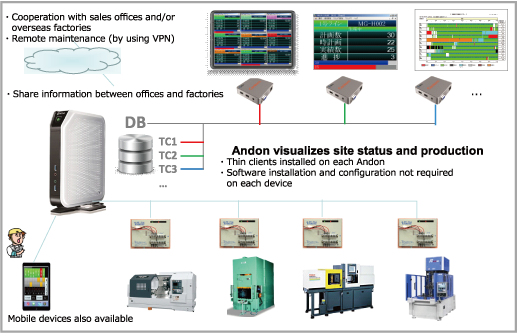 CloudiaX-Andon implementation result